In addition to their day jobs, some of the most mundane household items can help you achieve your next manicured magnum opus—we're talking animal textures and needlepoint-like accuracy! We've scoured the pantry and the craft bin for our favorite gadgets and gizmos, and discovered that they lead double lives in the world of nail art.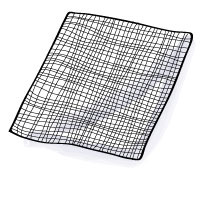 Cheesecloth
Yep—the thin, curd-happy weave moonlights in the nail world! When dipped in lacquer, spread apart with fingers, and imprinted onto nails, cheesecloth creates an easy, stenciled fishnet overlay without hand-painting lattice.
_________________________________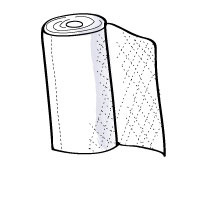 Paper Towels
We love the stippled effect of snakeskin on nails, but how do you achieve the serpentine finish without splurging on a real snakeskin manicure? The fibrous texture of a paper towel is strangely identical to our reptilian friends. Simply, dab a small amount of polish onto a small piece of the towel, then sponge haphazardly onto nails.
_________________________________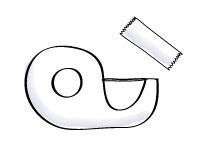 Tape
As steady as our hands can get, nothing gives a nail design more precision than tape. From color-blocking to striping, the geometric effects are endless and easy to achieve!
_________________________________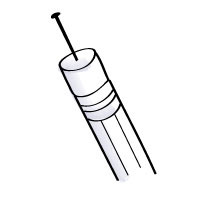 Needles and Pencils
Finely crafted details are difficult to master, even with every nail art brush in the book! For intricate line work, build yourself a needlepoint tip. Stick a sewing needle into the end of any pencil with an eraser end, then scallop, swish, and speckle away!
_________________________________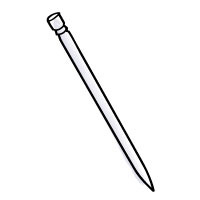 Toothpicks
From micro points to polka dots, a toothpick is the obvious choice for dotting. Be sure to purchase picks with flattened bases for an extra shape to play with!
_________________________________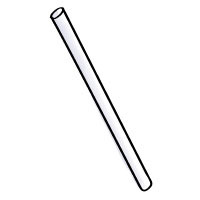 Straws
We can't imagine painting a thin, ringed outline on our fingertips, let alone a full hand! Plastic straws are convenient for these circular conundrums. Drop some polish on a plastic surface, then dip your straw like you're rimming a martini glass. Press the straw onto your nails for an abstract pattern.
_________________________________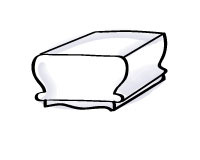 Stamps
Stamps can imprint lacquer just like ink! Spread a transparent layer of nail polish over plastic, then press the stamp onto the polish as you would an ink pad. Push the stamp onto each nail, picking up more pigment when necessary. After each use, be sure to clean off the rubber with acetone to avoid buildup.
http://www.beautylish.com/a/vcgwg/diy-nail-art-tools